Join me in building a Vision for our planet, our future.
Here's an example of how you can share your message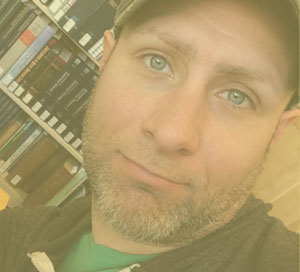 This is an example of a page you can create to send your message to the world. What are your ideas? What can we do, next? I think that together we can collectively create a better world. A world that can prosper. Let's give it a try. I want to write a more detailed essay--proposal--for what this project is about. More than anything, it is an idea, to share you ideas. And move forward with a coordinated effort to make it happen. How does that sound?
////
April 4, 2016: Will update this long rambling blurb... with this:
visionforearth.org/ideas/template/
////
On a page like this, you can put as much, or as little text as you want. There's the default headline graphic image. That's one of my photos. Have a billion of those I took over the years. If you have some photoshopping skills, make something fun. There's room to add a photo, of yourself, if you want. Let's just not go all 'myspace' and have some crazy colored background with stars flying going by. Maybe it can be a list of projects or organizations you want to support. Or you are involved with a project, effort -- or you want to start your own venture to make the world a better place — share it with the world here. Everybody gets a banner graphic to run right on the home page -- should be fun!
This is the first step, as how this effort can start to come together. I have many more ideas.. say, for example, like starting a publicly-sourced PR/marketing agency (maybe Earthwaves Media, my little operation over the last 15+ years?) that is dedicated to help making these pages, and building global campaigns to spread the word. An effort, an Agency (that you get to be part of directing via your 'votes') that creates powerful messages of hope, inspiration... that we can accomplish great things... when we work together. (So excited for this!!) I believe that we just simply need to have a focused effort, a message of positive direction. A message that speaks to those who we want to change, as friends, not enemies.
I bet YOUR message to the world would be a good one! Maybe you want to have clean water available for everyone, food and shelter — natural rights, I'm calling them. Peace and prosperity. Democracy. A healthy world with vibrant forests and oceans. A chance for everyone to succeed.
WHAT IS YOUR VISION FOR THE PLANET?
What are you dreams? What are your ideas for a better future?
I'd bet, that when we all put our ideas together, we're probably much more alike than we realize. The solutions are out there. The question is: can we make those ideas, implment those solutions... particularly when it comes our very own race's survivability and limited natural resources.. sooner, rather than later? Not to be all gloom and doom… but ahh… time is running out!! The future of the planet is not at risk. WE -- are risk. A rapidly changing climate is disruptive to the basics of life that we depend on. Food and water. The basics of life. The rug that we are standing on (with one leg, holding a tray of champaine glasses) can be pulled out from under us.. really, quickly. With each day, we diminish the chance of having a future that can have dependable food, water supplies... even the forests, rivers, lakes.. can vanish before our eyes. Scratch that... they ARE ALREADY starting to vanash. The oceans — where life began — are changing right before our eyes. I know: looking around the world, it's pretty damn depressing. Watch Racing Extinction. But please, remember, there is hope…
As I look for messages of inspiration, a few things jump out at me. One, as I'm pretty geeky into quantum physics -— very fascinating stuff!—- the lessons of the subatomic world can give us insight, in how we can, almost as if by magic, change the world around us. Just the simple act of observation, you, a conscious being, here reading this, you have more power than you likely realize. Just your presence, can change the outcome, of life. It's pretty amazing. The power of thought. Belief. Imagination, Einstein said, is one of the most powerful forces of the Universe. There is a (nearly) invisible world that is whirling and swirling around us, energy, thoughts... We are mere infants as to our level of understanding of how the world works. It wasn't that long ago it was assumed the Earth was flat! Because that's what our eyes saw. At least, that's what we thought we saw. Keep in mind, we don't always see the world for what it is. The sky is blue because our eyes, our minds, can only 'see' a fraction of the full light spectrum. The ground you walk on: it's not solid! The computer screen in front of you, the desktop or table by you... You perceive it as solid, but if you were to zoom in there, see deeper into the quantum realm of the tiny particles that make up the surfaces you feel, it turns out: it's all empty space! It's movable. The lesson we can take to heart is that we don't know the full state of how the world, how the Universe we are engulfed in, really works. What we find out each year keeps blowing the doors off what the previous year taught us. The message of the quantum world tells us: much more is possible than what we previously knew.
We are just beginning on a path to intelligence, as walking, talking animals, alive on this planet. Our work, our mission, in this exact moment, for each of us, is to help bring about the possibility for that future we want. We don't have to save the polar bears. We just need to believe we can save them. Our thoughts, intentions, can help bring about that reality, where polar ice is strong again. The climate can stablize. Where there's an abundance of fish, fellow mammals with warm blood, like us, that can live free, natural lives, as they have throughout the ages. Nothing is solid. Not your body, not your mind. People's minds can change. Almost instantly. Like magic! Thoughts (can be measured!) to travel across the planet -- instantly. We are connected to waves of energy, that are all around us. And we can use them to accomplish great things. Yeah—- like the Force! Han Sol is right. The Force is real. People can move objects with their mind. We can sense "disturbances" out there… a loved one in need, a connection impossible to ignore.
There is much more going on in the world around us. But I get it: the world is primed to kick your ass. You have to fight for your meals. Hand over the limited time your body has, so you can earn money, to buy… things that are "necessary". I'm right there with you. My laptop is pretty much my life at the moment. (Tho I've gone back to hauling around a massive computer tower and monitor; little too much wine drinking for that Macbook.) We are perceivably dependent on these "things". WE just have to keep our "needs" in perspective. What would—wow this is a lot longer than I thought for some quick demo text— what would the people living in the rather near future, say in 100 years, say to us now, about how we are using carbon-heavy energy? Would future people be glad we threw up our hands and went along with business as normal.. to save… a handful of jobs? Or look at how we can look back at the early "pioneers" of North America (my place of reference). There are no Redwood forests left. One of the greatest tragedies of the planet. The most massive living beings on planet. All practically wiped out.. for what… so a few people could have some cheaply made homes and buildings? Some newspapers? All things long gone. They could have built homes other ways. There are other ways—besides wiping out the planet's greatest treasure—to print "news". Now, all we have left are a few patches, small coves. We gave up what future generations could cherish all for a quick ride around the block. And we still are on that cheap thrill ride, damn everybody else behind us, chocking of the fumes. (eh.. getting side tracked with negative stuff…) The point is, sorry, what we collectively define as our "needs" can change. We don't have to let short term jobs, override long term value. We don't have let the excuse "it's always been this way" hold us back from trying something new. We have just about every resource out our fingertips, literally. There's a reason why the powerful tools communication have arrived on the scene—just in the nick of time. We can very well "Like" our way out of this. Look at Love on Facebook. There's a hundred million. How about Sustainability? How about your idea? How quickly can we spread word, say for just the idea, to start pooling our ideas together, see where we agree, and move forward to make those ideas happen? Can we start global burn nothing days? Can we make everyday a burn nothing day? (Hint: we better start on that now). Now yeah, there are a lot of people who will laugh at that idea. Stop driving my car, whatever dude! But people laughed at the handful of those who saw that, upon closer look, the earth, might actually be, get this: round! When they built some strong telescopes, on a good clear day, they could see the mastheads of the ships sailing out to sea, start to drop in the horizon. It took years of this before folks started to believe. A few hundred years. But now… now we all can look through the telescope. At the same time. We all can share the knowledge, to build a collective intelligence. Thanks Al Gore! (ha-sorry bad joke; he never claimed to actually have built the internet, fox news!). The interesting dynamic of our age: our physical, technical world is now starting to function like the quantum world. Like thoughts that travel anywhere on the planet (they do!), the push of a Post button can spread ideas, practically instantly. And remember, all the problems we face, are just reflections of our own thoughts. Our beliefs. The way things are. And we can change those, things. It can actually be pretty easy—and fun! It feels good to help people in need. IMAGINE how great it'll feel to tell our grandchildren how we helped save the polar bears. How awesome it will be to tour through an enchanting forest, with trees the size of cars, for miles—where you could hike for days and not see a single car, plane roaring in the sky. To feel alive as our ancestors have. How we can go crawl around in the rainforest, get eaten by a giant snake! Well, maybe not the last one there.. but just imagine: how great it will feel to say: I DID IT. I TURNED THE TIDE. I BROUGHT BACK THE POLAR BEARS!! Visualize the success you want. The power of communication we have today allows us to have a broader grasp of what success can mean. For generations, it has been mostly an internal focus: success for raising, sustaining a family. Surviving that dang plague, horde of animals invading in the night—yikes life was tough, for just about everyone. But now… we're all living like kings and queens! We have massive amount of food. We've slaughtered all the wolves (sad face). We're not letting wars bring civilization to a grinding halt (tho we can still do something about that 'war' thing). We can start looking at success in a broader concept of what's best for everyone. And by you winning— I win. Adding more laptops to your life may not be the real success you need (note to self). That fancy remodel of your back porch—will that help you succeed, in the face of the challenge we all face? I'm not saying you don't deserve to have a nice back porch to read this here blog on… but, if you can catchup with me on some readings (insert link to a bunch of current issues, films)… I propose there's a higher level of success out there for you. Rather than remodel your home, you can help remodel the planet. Rather than a (carbon intensive) vacation to spend a few days on the other side of the planet, you can travel a bit closer to home, put those 'funds' to improving your community instead. We can't have this dialog without bringing up money. Just about everything we do, we evaluate in really what are fictional units of value. And value, changes—like ideas. We absolutely must change our ideas of money, and how we can let these conceptual numbers, override what really has value. The game as is, is rigged. When it comes down to pricing oil, gasoline: the clear air is going to lose. Fresh water is going to lose. The future of the planet is going to lose. Because of how we put a value of things. We want to believe in this concept of a "free market" and "capitalism" — yet those things don't exist. AT ALL. Nobody is a capitalist!! Nobody goes to fill up their tank of gas, pay the buck something per gallon, and then pay a few hundred bucks more for the TRUE cost that tank of gas will cost. You're not paying for that oil spill cleanup. Your not paying for the ecosystems lost, the poisoned air that kills millions of people. Got it? Nobody is paying the "market" price for a damn thing. That gallon of cows milk? You're paying for somebody who runs some milking machines, truck driver, store to make a few bucks. You are not paying for the concentrated amount of methane that is turning our climate. You are not paying for the massive amounts of water that will be used up to grow even more crops to feed those cows. Your not paying for the toxins, pesticides dumped on the land, that flows through our rivers, into the oceans. You get the future on discount. Subsidized. You can bet the farm that if you were paying the full cost of many of the goods (and services) you buy, we would NOT be having massive industrial farms that leave mountains of manure to poison the ground water. I really wish, we had true capitalism. I'd like to see it in action. It has never existed. Boy this is going on a lot longer than I thought—really just wanted a few paragraphs as an example of how you can setup your own page. Do your own rambling. It feels good to get this out. Now.. since I don't seem able to break a new paragraph out, I'll close with this: we can do anything. We can imagine it. We can dream it. We can watch it grow, like magic. But we don't have a few hundred years to take turns looking through a shared telescope to see the round planet we are on. We need to accelerate things. That's pretty clear. How can we do that? I think you might have some ideas about that. This website, is my idea. I'm hoping it can grow into something much more than just a website, but an organization, that works around the clock to bring about the changes we want. But I can't do this alone, as, I currently am. I need your help. This is where the pitch comes in. Sometimes it is hard to ask. Asking for help is difficult. We are prideful creatures. But it does not't matter how great I can get these photos to look on my phone (thieves missed that in my car—sweet! Have a camera now>)— all this work wont't mean a thing unless I have you on board to help. To take part. If you've read this far, then well, you can spend a bit of time to write down a few thoughts, on the future you want to have. For yourself, your family, friends. For everyone if you want. Just start with a single piece of paper (tree-free if you can find it! Look for kenaf—it's the best!). Write down whatever word comes to mind. My vision for the future is ___________. I want to see… I visualize… We can… Put best of what's in your heart down. Keep that paper out where you can see it. Maybe it takes a few days, weeks. You have some time… still have lots of web work to do. When your done, say with just the first sheet, have someone take a photo of you holding it out in front of you. Email it over. I'll add it to the home page banner. You can start writing more details, keep a journal. I'll figure out some way of setting up wordpress etc on here for you to blog away. I imagine a website that gives inspiration like Zeus' thunderbolts! Where a few clicks and you have shared your vision for the future with everyone. A place where we can pull our ideas together, make a list, and start checking off some accomplishments. Are you excited??! I am. Nervous as hell. The music I'm playing right now is very inspiring. Its telling me anything is possible. We can do it. It's all right there, ripe for the taking. I want to make a music video. I want to inspire you, everyone. When I look at all the really cool things I want to do with my life: nothing else really matters unless we have a future. I don't to be the last person to photograph a polar bear in the wild. I want to be the person who helps my grandchildren see polar bears. I want to be the person that turns our toxic, polluting cars (yuck!) into clean, electric powered (kick ass!) jets on wheels! I want a future where anything is possible. And all I have to do, is open my eyes and see the word for what it is. Not obstacles, but soul building challenges! Some things might be more difficult. But compared to what my grandparents when through—waiting in line to get a block of cheese to live off from the government… a torpedo that sent my grandfather flying in the air, his life within inches of the blast's epicenter that sent him flying off the deck of the ship, to swim to shore, and help save his fellow sailors lives—the absolute horrors that so many generations went through, to get us here… (insert some Braveheart clips) we have it pretty damn easy. You CAN give up eating animals, so future generations can simply eat. You CAN give up your gas-burning car, so future generations can simply live a life of normality, as we currently have some nice art, entertainment, cool things to do. We are risking it all in our world-consuming clearance sale. IT just comes down to a single thought: you don't have to buy a thing. We can bring about that. What you really need for the job at hand: food, water, shelter. We can't let really silly excuses hold us back. The future is waiting for us. I'll have more on this vision. How we can—really easily— change the world to a magical place, as it once was. It starts with you. OH.. back to my pitch: there's a Facebook and Twitter page. I know, not a good transition there. But give those a follow or whatever. Like please. I could use a few 'votes' of confidence. Depending on where you are with finances, put your needs in perspective. Yeah—I sometimes need that cup of coffee. But I'm saving as much as I can, have a little stove that can brew some up cowboy style. Don't need to filter it. Nice and strong. Just imagine how much—no: get out that calculator watch and add up how much a cup of coffee per day adds up to. Deduct how much a bag costs at the store, water is (still) cheap—you have a budget just about anybody can afford to put towards something vision-like. Ah hem. Ideally, once the team is in place, we can have a kickstarter meets reddit meets huffington post… a site where you can determine what comes next. Where (damn arms getting sore) you are the creator, the funder, the director of the campaign you want. The campaign (i.e. advertising, marketing outreach, events, etc) that pushes the quantum field, if you will. A message that creates hope, inspiration. A message that transcends race, culture, sexes. Even time. Our actions now are being recorded for history. We are being observed! Do you want the future video clips of yourself stuck in traffic, polluting the air? Devouring precious land with your forks and knives? OH boy, I can't seem to stop here. Have this bottled up, for some time. I need to get back to work on the site. So yeah, I need your help. I need help asking for help. I think we can abolish "money" rather quickly. Less than 100 people can fund the entire world. But to get to those 100 people, we need to rally a few thousand people for starters. Those thousand will inspire millions. All the world's problems can be solved with just a few people == just a tiny spark in their minds. Minds, beliefs can change. We can show that there is a better way. We all win, when we all win. All we have to do is give up just a tiny bit, and we can have everything.
Thank you for reading this. More to come. Please stay inspired. Believe in the best you know that is possible. Write it down. Lets do this.
-Ben

Lets get started!
Here's what you can do next: start writing down the future you want. Create a message for the world. Visualize it. Send it in. Some specifics you can do to submit to this site:
Make a poster or flyer -- take a photo of yourself holding it up.
Make a video -- lets collaborate, make a music video.
Write an essay. Tell a story.
Make a positive difference! Take action. Think positive. IMAGINE the future you want.
Help build the vision for our plant, ourselves
This website is just the first step, a single idea, to kickstart many more: your ideas! Please join the email list, and following on social media. Start some dialog.
....
Few days have passed.. week. Back at library. Just gonna use this for a blog, thing. Have a room. Really just need a thing to write some notes, to vent if anything. My lord the people who come in these places just don't have any real self-awareness as to how annoying they can be. Eating some garlicy food, chewing gum, perfume that gets me high. I might as well be high for this. But, hey, they have these little rooms, bet I can stay in here longer than the two hours. Didn't even try this before because thought it'd be too cramped, stuffy in here--well, it is, but better than getting saturated with perfume. Wow. So much work to do. What have I accomplished, what can i observe? /news/ thing setup. Not going to fuss with the thing that much. Few test posts. Got a /wiki/ setup-- not sure, that'll work. Needs user registration, or some better way to manage it so good things don't get lost with a bunch of perfume nonsense. ... note to self: WRITE INTRO TEXT! Sigh... the.. intro.. text...
"Stock" graphic I made for the blog post: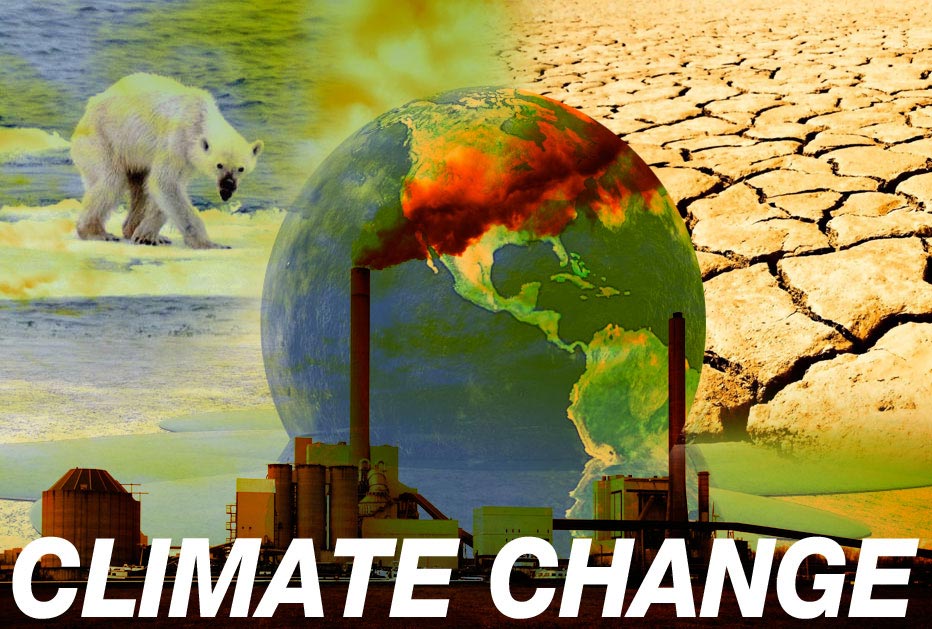 "Climate change" text is a little, weird. Want some car/exhaust images in there. Some cows/livestock.
Setup /ideas/contributor/ folder. Thinking just to save time, get some things going, will do a basic ftp thing.... Aw bleep--the dreamhost server doesn't have that option, folder constraints, like last control panel had. damn.. slight bother.. would have to manually upload shit for people? OH, is a unix server. Will be a fuss to set limits. need to hire a staff. Insert donation.. link? How can people donate, right now, for, example? Hmm.. have PP account. Guess will have to start there. Can use my church mailing address. Somewhere to start with. Setting up paypal donate@visionforearth.org; bitcoin address is saved somewhere... can't login to coinbase sans working cell. annoying. but secure, perhaps. Paypal confirm email not coming thur. BTC worth $370. Crazy. Focus: page setup.. need to setup nonprofit, parent org to accept donations. Damn it such a nice day out and i'm now two windows away from daylight. at least i can see some sunlight out there, hitting the green trees. Want to go to the coast, but need an electric car. Need to start putting my foot down. Can't keep burning gas to haul my fat ass around, unnecessarily. And this fat mac pro. so damn heavy; Still no PP confirmation--must be busy after superbowl ad. Soundtrack: Spektra at Chiligraphy104.
WHAT WE CAN DO page -- list of things that we need to do. 1) Make a list of the things that we need to do.
Donation button:
Ok.. that works. Have custom banner up. Not bad, for starters. Usually it's always the first design that's works the best.
Bitcoin another day.
First instagram post! Following Leo.
....
Sunday, Feb 14: Happy Valentines Day. Lost my phone somewhere a few days ago, probably buried in my car, no Tinder access! No date for me. Wait--this is for notes on the website... New blog post. Image: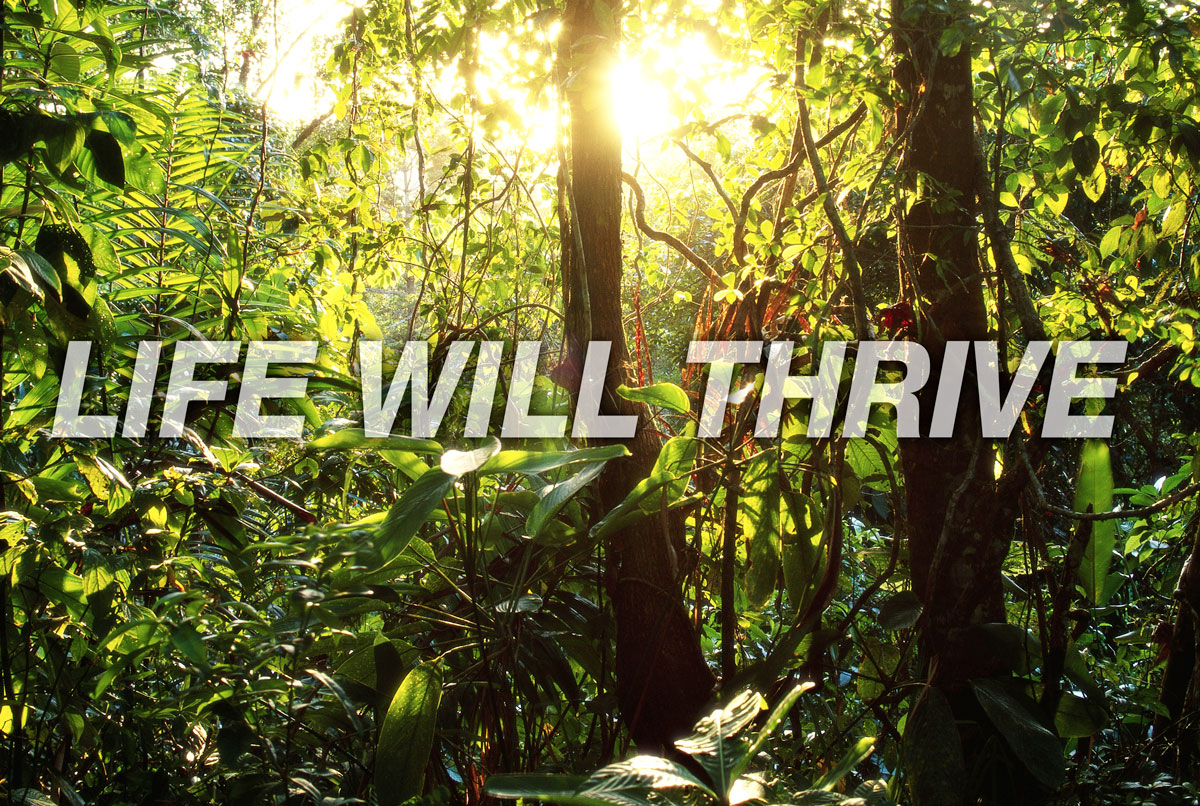 Invite letter to other bloggers to start filling it up. Deciding on which site layout to go with.. Lots to do!!! Need to setup contact form...
...
Wed. Feb 17. Spent a few days in the hills. Back at it. New blog post graphic: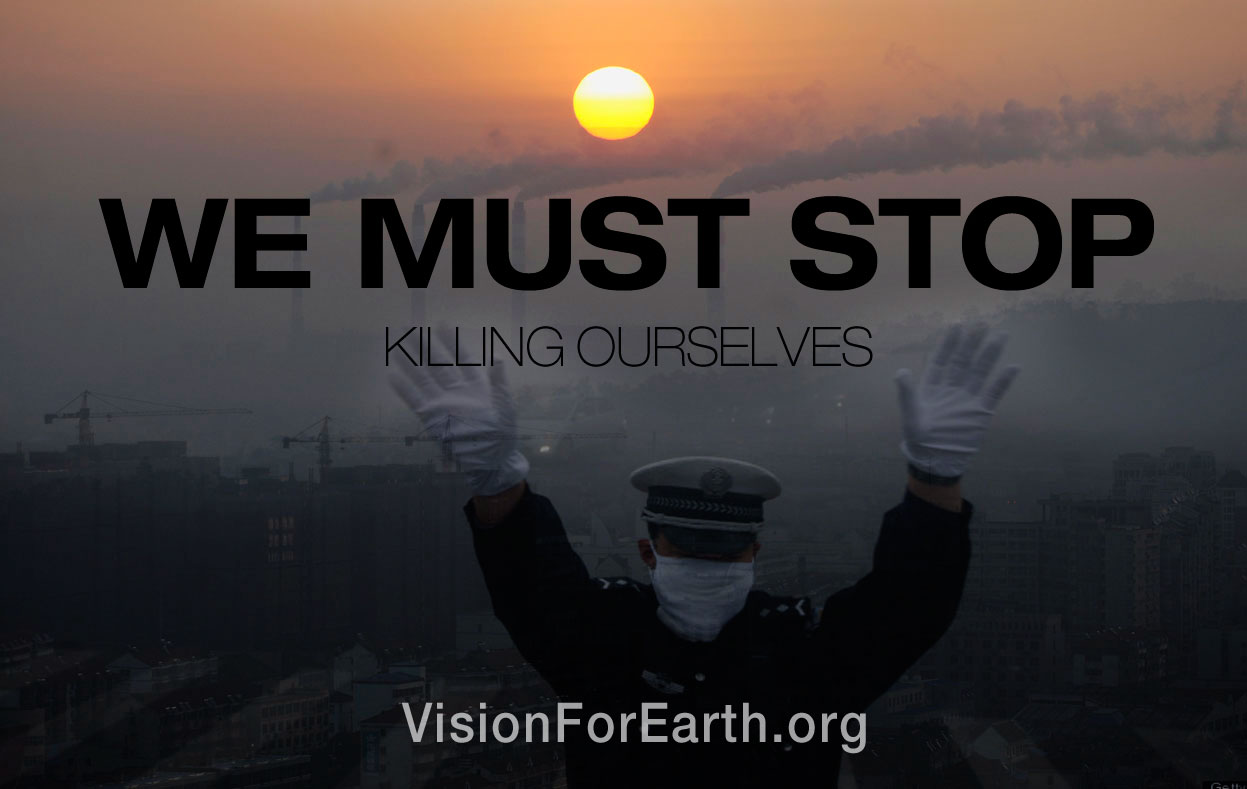 http://frustratingly/news/2016/02/18/time-air-pollution-kills-more-than-5-million-people-around-the-world-every-year/
So far so good. Home page getting closer. Twitter feed. New home page up!
....
[Feb 23rd] BACK AT IT! New/updated poster: